Continued from yesterday, Bernard Suits' story of "Ivan and Abdul." All words are by Bernard Suits. I have used ellipses to make some sections shorter.
———————————————————-
… unbeknownst to Ivan and Abdul, their game did indeed contain at least one rule of the required kind…. Let us awaken Ivan just before dawn on the appointed day and put this question to him.
'Ivan, are you awake?'
'I am. Who is it?'
'I am the Voice of Logic, and I have a question to put to you.'
'What time is it?'
"An hour before dawn.'
'Put your question, then, but please be brief.'
'The question is a short one. Why didn't you destroy Abdul just as soon as you had decided to have a fight to the finish with him?'
'Here is an equally short answer. Because I have no interest in destroying Abdul per se. I am interested in seeking to kill him only so that I can be battling him.'
'Let me test that allegation, if you don't mind.'
'Test away.'
'Very well. I tell you that Abdul is at this moment fast asleep in his bed. You can easily gain entrance to the embassy and kill him in his sleep, thus winning the battle with a minimum of risk by a stunning surprise attack.'
'As you can see, I am not leaping from my bed and speeding to the embassy.'
'Yes, I do see that, and it puzzles me very much.'
'I don't see why it should. If I kill Abdul before the game starts, then I can't very well fight him, can I? If I killed him now, our game could never begin.'
'You are saying that this game you are going to play has a starting time.'
'Of course.'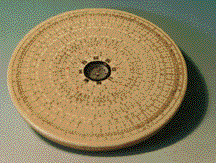 'In other words, there is a rule which forbids you to make a move in the game before a certain agreed upon time.'
'A rule, you say?'
'Yes,' responded the Voice of Logic inexorably, 'a rule.'
'Then,' said Ivan, frowning and sitting up in bed, 'our fight to the finish is not really a game without rules.'
'Not if you stick to your dawn starting time.'
'And I thought we had finally found a game without the artificiality of rules. How could we have missed this business of a starting time?'
'Perhaps it was because you were so busy eliminating an ending time. But it is perfectly clear, is it not, that a starting time is just as much of an artifice as a finish time?'
'Yes, it is.'
'And now that you know this, you will of course at once sneak up on Abdul in his sleep and kill him, right?'
'Not at all.'
'Why not?'
'I have answered that question twice already. Damn it. I don't want to murder Abdul – I like him, for God's sake – I just want to play a game with him.'
'Yes, I understand that. And you also want to play a game without rules that artificialy limits the means at your disposal for achieving victory. Isn't that correct?'
'Yes, it is.' …
'Well, if you are prepared to play such a game, I don't see why you aren't prepared to play any game. If, that is, you are prepared to accept what might be called an unnecessary obstacle in order to be able to play this game with Abdul, why not accept other unnecessary obstacles and play chess or tennis or golf with Abdul instead, and give up this folly of a fight to the finish? Either that, or admit that there is no reason to wait for the starting signal and kill Abdul now.'
There is silence as Ivan turns this over in his mind. Then he leaps from his bed, flings on his clothes, and rushes wildly from the room.
'Where are you going?' cries the Voice of Logic.
'I must reach Abdul before dawn!' cries Ivan from the staircase.
'To call off the game or to kill him?' disjunctively queries the Voice of Logic.
But Ivan's shouted reply is too muffled to understand as he rushes pell-mell through the dark and deserted streets.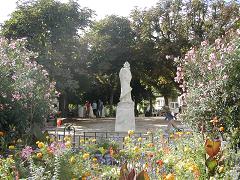 Nearly half way to Abdul's embassy Ivan sees a figure approaching at the opposite end of the short boulevard. It is Abdul. Has Abdul, too, been listening to the Voice of Logic? And is he hurrying to Ivan to call off the game, or to make a surprise attack? If Ivan can be sure that Abdul is making a surprise attack, then it is no surprise and the game can begin, for it has gained a starting time and the time is NOW.
But how can Ivan be sure that it is NOW unless he knows what Abdul's purpose is? And Abdul may, of course, be in the same quandary. Ivan might shout, 'Let's call off the game!' But Abdul might very sensibly take this to be a ruse on Ivan's part for gaining an advantage. And Ivan, if Abdul called out the same proposal to him, would be foolhardy indeed to accept it out of hand as a genuine offer. Both stop in perplexed indecision.
And there they stand to this very day, in the form of two marble statues facing one another along the length of the Boulevard Impasse in the capital city of Rien-Ã -faire. At least that is the story the guides of Rien-Ã -faire tell to explain the sculptured confrontation along embassy row.
———————————————-
Thanks for reading! The story of "Ivan and Abdul" is by Bernard Suits, and ellipses are used to make sections briefer. If I had only ten books to take with me to a deserted island, this would be one of them: The Grasshopper: Games, Life and Utopia by Bernard Suits, a story-based philosophical discussion about what makes games into games.