This gym is a reason to climb in the Westchester and Stamford, CT area. If you were ever considering climbing, this gym is why you actually should. The Cliffs at Valhalla.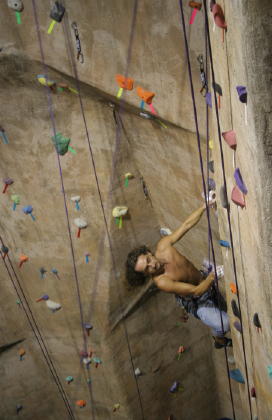 *
It's NEW!!!
So great – everything is clean. The holds that you use to hold onto while you're climbing are not chalked up – you can still feel their ridges.
*
It's safe.
Mike the owner has done a great job of making sure the folks that work there know what they're doing in climbing, and they won't do what they don't know very well. The mats on the floor for regular climbing are great. It's not too cold or too warm.
*
It's thorough
– there are two elliptical machines upstairs and one rowing machine for warming up; there's a shorter wall upstairs for beginners, there's bouldering, of course a chin up bar, and there's regular climbing and a good number of lead routes too. You can borrow the gym's ropes.
Continue reading